The subtle art of
multi-channel communication.

Promoting Citigold Wealth Management to UK clients.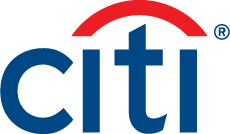 However attractive your proposition, it's useless if nobody knows about it. To help you make the biggest possible impact on your customers, OTM uses multiple channels in a strategic, harmonised way - all powered by a deep understanding of your audience.

In the case of Citi, our long-standing relationship makes this kind of closeness a daily reality, with the priorities of affluent customers constantly informing content and delivery.

Although Citi is mainly thought of as a retail bank in the UK, it offers a compelling, competitive wealth management proposition through its sub-brand, Citigold. OTM's challenge? To use deep customer insight to make Citigold the wealth partner of choice for eligible UK clients.

Harnessing the full power of digital
To do the proposition justice, OTM devised a sophisticated, ongoing series of multi-channel campaigns that utilise the full power of digital, including digital advertising, online acquisition campaigns, direct emails, social media, referral incentives, exclusive promotions and special events.

Our deep understanding of the bank's products, processes and branding allows us to create, write and execute content quickly, working tactically and imaginatively across a range of communication touchpoints. We enrich this with learnings from other client sectors, where different marketing channels also work together to create a consistent, coherent and cumulative message.

Increasing engagement through ongoing optimisation
From the intricacies of portfolio management to the specific products and lifestyle privileges that make Citigold membership so desirable, OTM has given rounded, sophisticated expression to the bank's wealth management offering.

The approach has allowed Citi to coordinate, monitor, test and optimise individual communications as well as the campaign as a whole, with a visible increase in client numbers.